Get inspired by this playful yet soothing nursery of St. Frank Co-Founder and Creative Director, Christina Bryant Herbert, featured in Domino Magazine.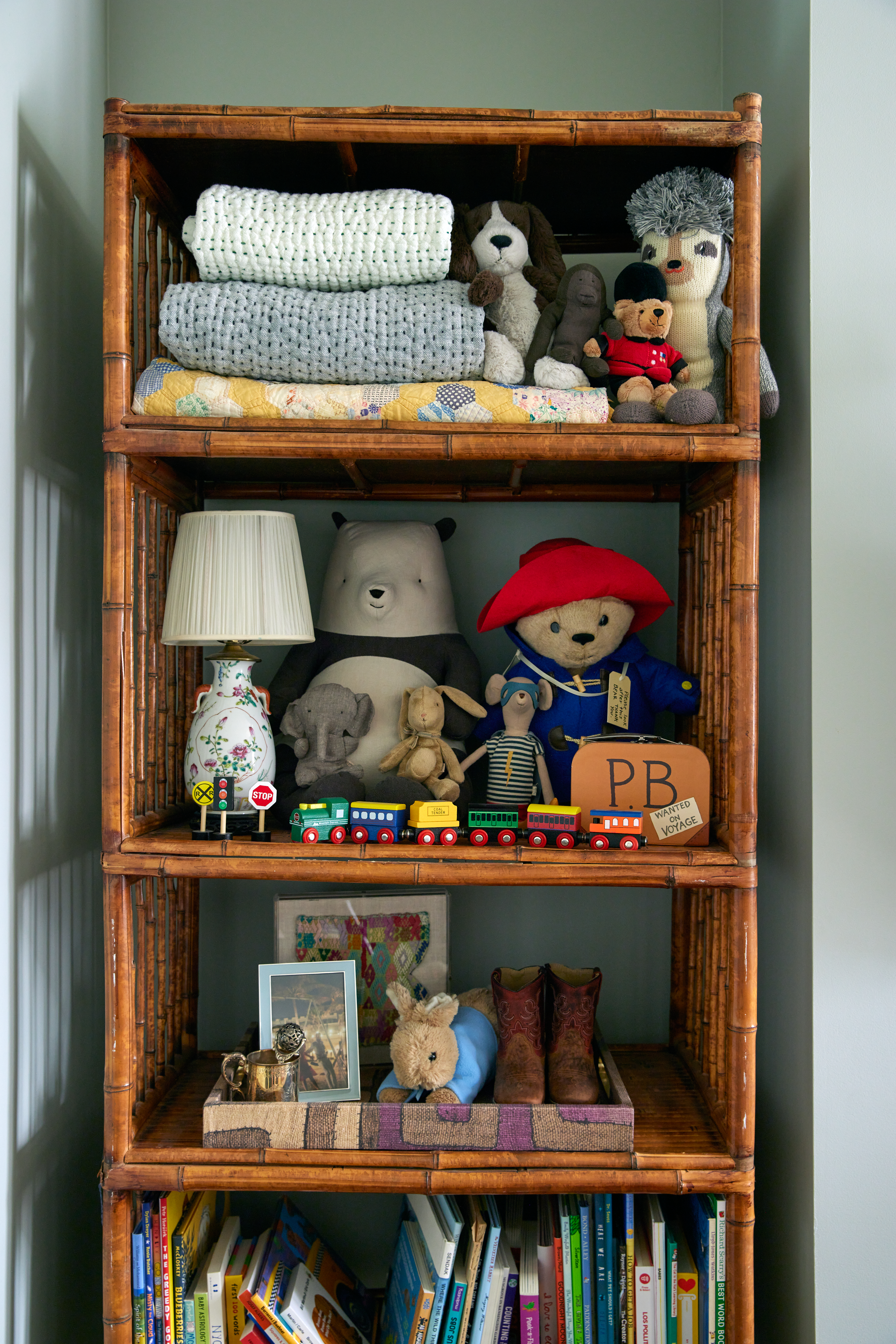 Nestled in New York's West Village, Christina aimed to create a color-filled, engaging, and gender non-conforming design. Keeping sustainability in mind, she combined hand-me-down items and vintage pieces with soothing colors for a versatile result.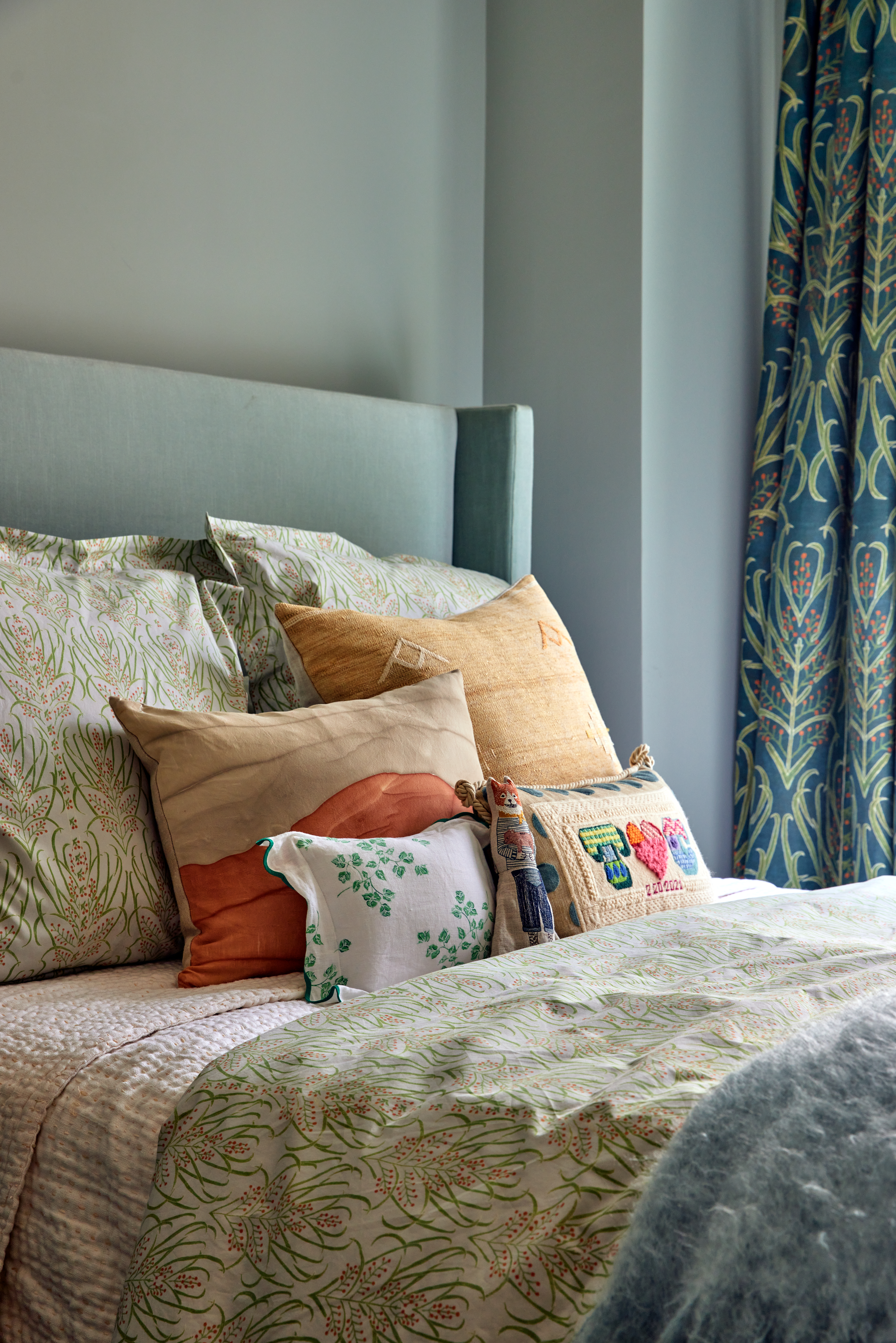 Christina's love for color and pattern didn't hold her back from creating a calming space. She opted for light blue walls and added complimentary patterns within her fabric choices. For the guest bed, she used a Light Teal Suzani Duvet Cover, and Teal Vines Suzani Fabric for the window curtains to bring all the colors together.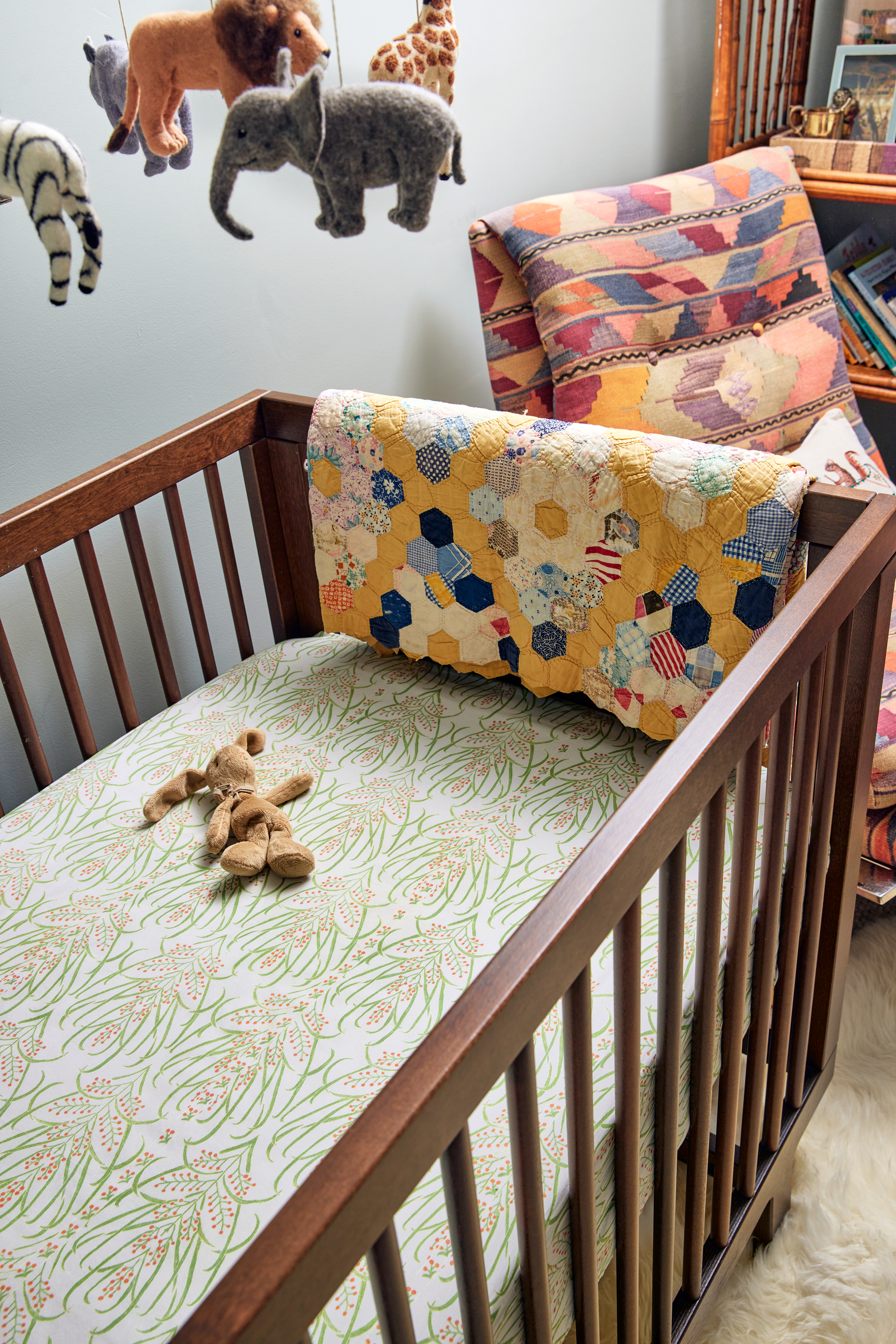 With a baby comes spills and stains, so choosing forgiving fabrics was key. With that in mind, Christina refurbished a Milo Baughman chair with the help of Chairloom, in our washable Shell Psychedelic Kilim Fabric. She opted for our luxe, patterned Light Teal Vines Suzani Crib Sheet and matching bedding for the Queen bed for overnights in baby's room.
Above the changing table, Christina hung a framed antique Kantha quilt (the original textile she had framed that inspired the early seeds of St. Frank). She also used vintage objects and quilts from her childhood as decor whimsically featured throughout the room, such as the stuffed pig throned on an antique doll chair hung on the wall.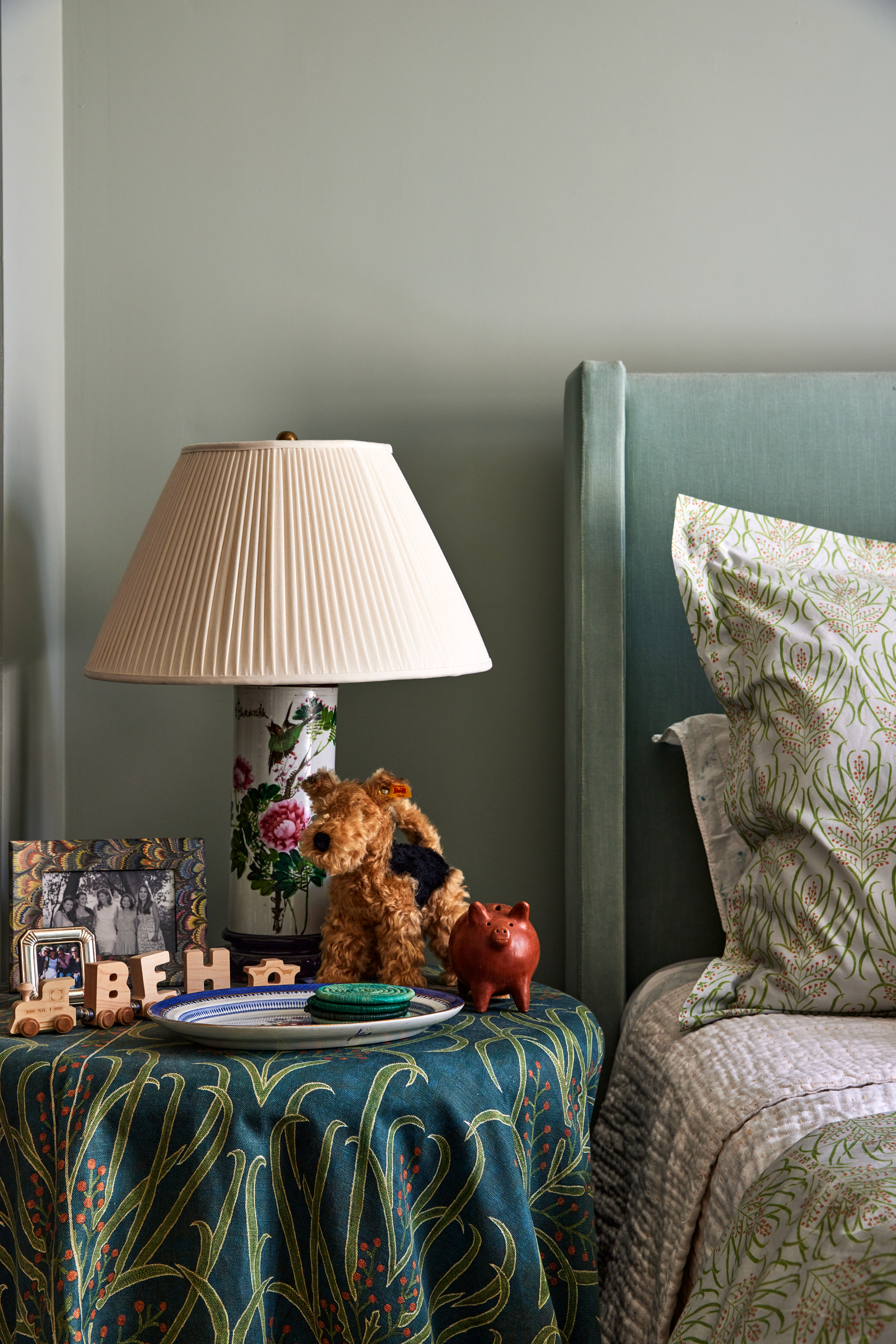 Adding thoughtful organizational details can bring the room to life without making it too kid-centric. Using decorative trays and unique baskets kept the room tidy while giving a personal touch. And, of course, the room is topped off in a mix of unique pillows in a variety of prints.
Read the story on Domino and shop Christina's Nursery here.